The best place to have a birthday party in Erie PA
Make Your Party Epic!
Come celebrate at the best inflatapark in Erie where all party attendants can bounce, jump, and tumble their way into an awesome birthday bash. With our unique attractions like The Wrecking Ball, The Meltdown, our Big Baller course, and giant slides, your party goers are guaranteed to have a great time. Flying Monkey Inflata-Park is the best destination if you want your child to have a unique and memorable birthday party.
We make party planning as easy as possible for our guests. Not only do we make the booking and planning process simple for you, we are there to handle everything from setup to cleanup and everything that comes in between. At Flying Monkey Inflata-Park we handle everything for you so that you can jump right into the fun with your child, or sit back and relax.
All of our party package options can be fully customized to your liking. You are welcome to add things like extra pizza, add more guests ect... For all of your party guests to get the most of of their time at Flying Monkey Inflata-Park, we recommend signing our online waiver prior to arrival. Asking your guests to fill out the waiver online will allow them to start jumping the moment they get here!
Do you have another type of get together in mind? We host several types of big and small events. For more info check out our group events page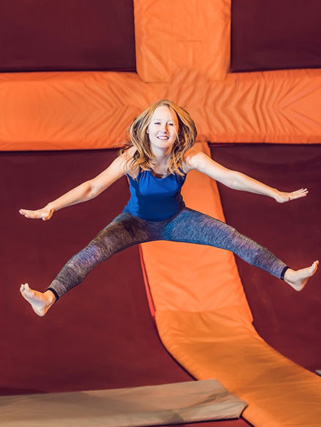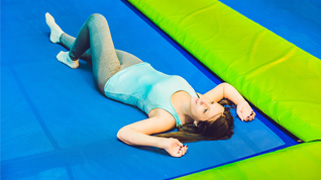 Birthday Parties
We Offer Different Types of Parties For Different Age Groups
Choose the party that fits your needs best.
We want to offer the best party experience for everyone, so we have a private party room and a private party host with the guests for the entire party starting with coloring a custom T-Shirt for the birthday child. Then out to the massive inflatable for an hour of fun and after that you head to the private party room for some great fun and games. We make it easy and provide all utensils and food so parents can come in and relax or join in the crazy party on the inflatable for an additional fee of 12.00 per parent. Keep in mind the parents of the party child are included in the party package, all guest parents are an additional charge if they want to jump.